Funny & Hot-The BEST Links Around The Web
Tomb Raider - Official Trailer
Seducing Girls with Six Pack ABS
Irina Shayk & Friends go Spain
Best videos of Week 2 September 2017
Gnoccatime presents Start me Up
People are Awesome - Girls Edition 2017
Gnoccatime presents Dusk Till Dawn
Funniest News Bloopers September #2
Best Fails of Week #3 September 2017
Shape of You - NBA 2017-2018 HYPE Mix
Dragon Con 2017 - Beautiful Cosplay Life
Racing & Rally Crash Compilation #35
31 Back to School Fail Nominees
Freaky Phobias: Don´t Get Scared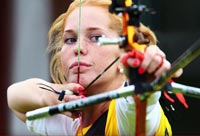 Dancing in 80´s Movies Supercut Vol. 2
Best videos of Week 1 September 2017
Shortfilm: Regular Day In Moscow
DJ Earworm: Radio City Liverpool Mashup
Best Fails of Week #2 September 2017

Funniest Face & Head Shots in Soccer
Fanmade: Marvel | Battle Royale
GOT: Jon Snow | The Targaryen Wolf
People are Awesome vs FailArmy
Best Fails of Week #1 September 2017
Hot Video Clips
Ed Sheeran – Shape of You
Kizomba – despacito

Sia - Cheap Thrills Ft. Sean Paul (Remix)

Lambada (Cover Remix)
Shape Of You Dance | Dance Cover
Top 5 Sexiest Auditions On Got Talent
Luis Fonsi-DESPACITO

The Sexiest Performance on Got Talent 2017

TREY SONGZ - "Na na"

Electro House 2016 - Bounce Party Mix
Blogroll-Top Sites
Google Page Rank : 4/10
Sources: Youtube.com Videos
Disclaimer
1) "The Best Movies And Web TV" doesn´t host or upload any content.
2) We just provide an index or lists of links to other sites on the internet, that can be independently and freely accessed in the web by everyone, anyway.
3) We don´t take any responsibility for any content.
4) If you have any legal issues, please contact the appropriate media file owners or host sites.
5) If you enter to this site, you agree to the terms and conditions. If you don´t agree, please don´t use our site.
6) If you are the owner of a website, and you don´t want your website included in our website, just let us know and your website will be immediately removed.